Challenge Julien Lajoye - 28 mai 2022
---
---

Homepage

Startseite
auf Deutsch

Homepage
in English
---
International Rugby Union Tournament - U14 (Minimes) - 2022 edition

On Saturday 28 May 2022, the Rugby School of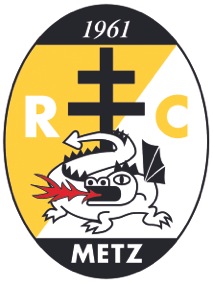 Rugby Club Metz Moselleis hosting the 19th Challenge Julien Lajoye on the rugby grounds of La Grange-aux-Bois - rue de La Grange-aux-Bois à Metz.


---
Important clarifications

The Challenge Julien Lajoye 2022 is played at XV. It concerns the Under 14 (U14) and female Under 15 (U15F) categories. The Challenge Julien Lajoye 2022 is played in Teams of 15 members for each team.

This tournament is offered by invitation to the participating teams. Here is some practical information on how to get involved:
- Players must be born in 2008 or 2009. Female players must be born in 2007, 2008 or 2009. Players must have their valid 2021 / 2022 rugby licence on the day of the tournament;
- The challenge is following by the rules mentioned in the «EN - Rules of the Game 2021 / 2022 for School Rugby (FR - fiches des règles du jeu 2021 / 2022 pour la pratique en Ecole de Rugby)» 13 - M14 21 22 Jeu à XV, updated on 31 January 2022;

The tournament will take place under the following conditions:
Free entrance, free parking nearby, covered stand, refreshment stand, small catering for the many spectators.


---
How to get there: - follow the plan by clicking here -



Rugby Club Metz Moselle
Association Sportive loi 1908, inscrite au Tribunal d'Instance de Metz
Adresse postale : Stade de Rugby de La Grange-aux-Bois - rue de La Grange-aux-Bois - 57070 Metz - France
Code FFR : 4104L - Président : Sébastien Leinheiser - Site Web : www.metz-rugby.fr - Courriel : CJL(a)metz-rugby.fr

Date de MàJ de la page : 17.12.2022